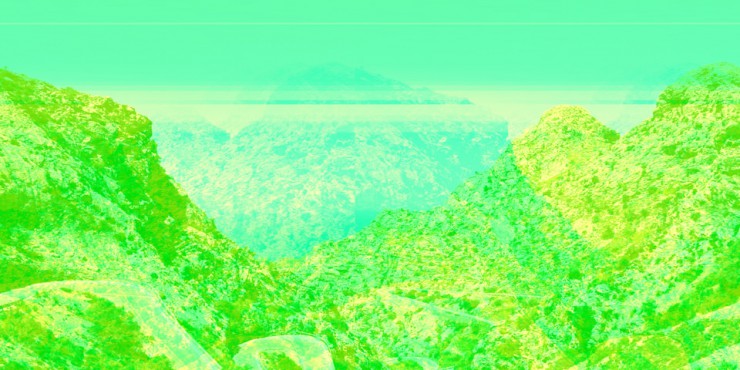 Le voci Fuori
ein Konzert des ensemble cross.art
im Rahmen von K-R-A-M Konzert LE HAPPY COMPOUND PLEASURES
Freitag, 18. Dezember 2015, 20 Uhr
Theaterhaus P1 – Stuttgart
Eintrittspreise: 15€ / 10€ / 5€
Zwei Tage lang erklingt im Theaterhaus Stuttgart die Konzertreihe Le Happy Compound Pleasures. Da treffen experimentierfreudige Komponisten auf etablierte Formationen der Stuttgarter aktuellen Musikszene.
Am Freitag eröffnet das ensemble cross.art und bringt mit "Le Voci Fuori" italienische neue Kammermusik zu Gehör:
Wie prägend die kulturelle Heimat sein kann? welche Resonanzen sie in einer künstlerischen Arbeit hinterlässt, auch wenn das oftmals im Unterbewusstsein stattfindet? Besonders heutzutage, wenn Künstler der Gegenwart immer mehr rund um den Globus reisen, studieren, arbeiten, leben und sich dadurch sehr viele weitere Einflüsse zu eigen machen.
Das ensemble cross.art möchte diese Dualität der Einflüsse in der Neue-Musik-Szene Italiens durch ein Konzert thematisieren und dem deutschen Publikum bewusster machen und näher bringen. Im Fokus stehen dabei besonders diejenigen erfolgreichen jungen italienischen Komponisten, die in Deutschland und Frankreich gelebt, studiert oder gearbeitet haben, beziehungsweise dies immer noch tun: sie sind "Le Voci Fuori", die Stimmen von aussen.
Werke von Francesco Filidei, Clara Iannotta und Marta Gentilucci (UA)
ensemble cross.art:
Céline Papion, Cello, Luftballons & künstlerische Leitung
Junko Yamamoto, Klavier & Luftballons
Oliver S. Frick, Elektronik & Luftballons
Felix Behringer, Klarinetten
Anja Füsti, Luftballons
♦♦♦♦♦♦♦♦♦♦♦♦♦♦♦♦♦♦
LE VOCI FUORI
A concert from ensemble cross.art
As part of K-R-A-M Concert LE HAPPY COMPOUND PLEASURES
Fri. 18 Dec. 2015. 8pm
Theaterhaus P1 – Stuttgart
For two days the concerts series 'Le Happy Compound Pleasures' will resonate throughout the Theaterhaus Stuttgart. There, experimentally minded composers will meet established ensembles of the contemporary music scene in Stuttgart. On Friday, ensemble cross.art opens the series and will present "Le Voci Fuori", featuring new Italian chamber music:
How influential can a cultural homeland be? Which resonances do they leave in an artistic work, perhaps often only subconsciously? -especially today, with contemporary artists traveling more and more around the globe, to study, work, live and thereby absorbing, and making their own, numerous influences from abroad.
ensemble cross.art would like to investigate this duality of influences in the contemporary Italian music scene, simultaneously bringing the German audience closer to the music and making them aware of these current questions. The focus will be on successful, young Italian composers who have lived, studied or worked in Germany and/or France -or still do. They are "Le Voci Fuori", the voices from outside.
Works by Francesco Filidei, Clara Iannotta und Marta Gentilucci.
Gefördet durch / supported by: Kulturamt Stuttgart / Innovationsfonds Kunst Baden-Württemberg / LBBW / "Deutsch-französischer Fonds für zeitgenössische Musik / Impuls neue Musik"