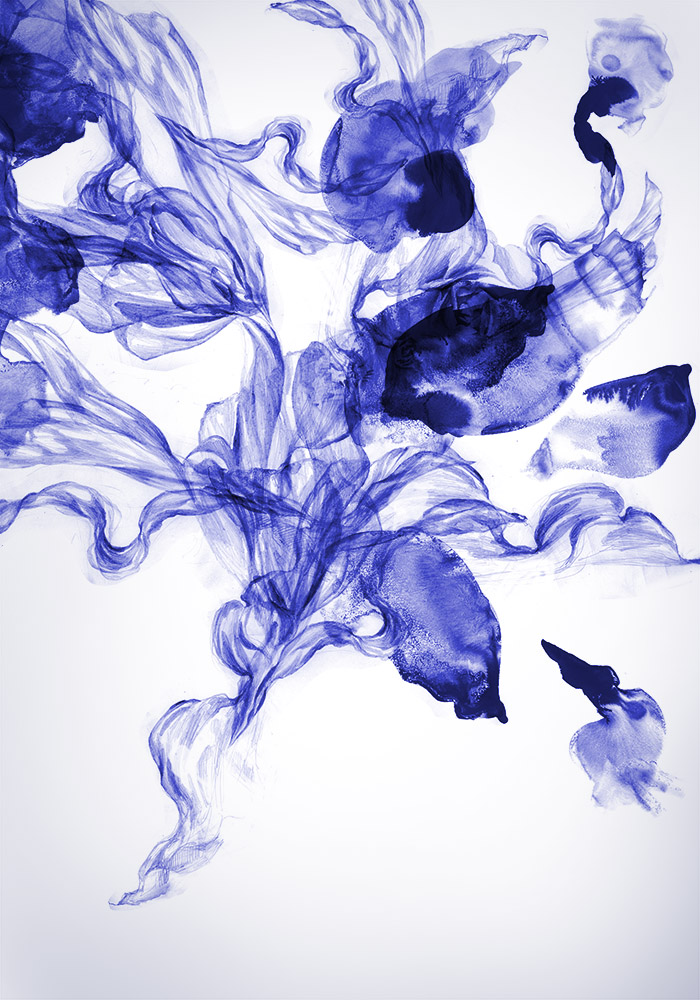 L'heure bleue ♦ ins Dämmerlicht mit allen Sinnen
Donnerstag 05. bis Sonntag 08. Oktober
Die "blaue Stunde" (frz. heure bleue) ist ein besonderer Moment im Tageslauf: Wenn die Sonne hinter dem Horizont verschwunden ist, färbt sich der Himmel für eine je nach Breitengrad und Jahreszeit unterschiedliche Dauer tiefblau. Neue Musik und künstlerische Arbeiten, die sich an alle Sinne richten, nehmen Bezug auf diese veränderliche Phase des Übergangs und bilden vom 5. bis 8. Oktober 2017 einen temporären Erlebnisraum, der von der Stuttgarter Katharinenkirche bis zur GALERIE AK2 reicht, Jeweils exakt während der blauen Stunde verwandelt sich die Lorenzstaffel zwischen den beiden Orten in einen sich stetig wandelnden Wahrnehmungsparcours für Flaneure.
L'heure bleue ♦ Into a faint light with all senses
Thursday October 5 – Sunday October 8
The "blue hour" (Fr. heure bleue) is a special moment in the course of a day: When the sun has disappeared behind the horizon, the sky turns a deep blue for a certain amount of time, depending on the latitude and season. New Music and art for all the senses take this fleeting phase of transition as a point of departure and create a temporal space extending from the Katharina Church till Galerie AK2. The Lorenzstaffel will transform between the two places into a space for the public to experience these changes in perception, exactly during the blue hour.

KATHARINENKIRCHE – Katharinenplatz 5, Stuttgart
Neue Musik
Do.5. & Sa.7.10. 18:15 Uhr: Öffentliche Probe
So.8.10. 20 Uhr: Konzert
LORENZSTAFFEL
Flanieren zur blauen Stunde – Visuals, Klang, Duft
Do, 5.10., 18:54–19:26 Uhr
Fr, 6.10., 18:52–19:24 Uhr
Sa, 7.10., 18:50–19:22 Uhr
So, 8.10., 18:48–19:20 Uhr
GALERIE AK2 – Lorenzstaffel 8, Stuttgart
Blue After Hour – Screening, Lesung, Essenz
Do.5. – Sa.7.10. nach der Blauen Stunde
Eintritt: frei,  ausser am So. 8.10 20h Konzert in der Katharinenkirche: Eintritt: 10 € / ermäßigt 8 €
MIT Sigrid Sandmann (Visuals & Texte), Claudia Vogel & Brigitte Witschi (Duft & Zeichnungen), Thomas Neff (Geschmack), Rose Octopus (Masken), Maria Kalesnikava (Flöte), Gabriele Lesch (Stimme), Céline Papion (Violoncello), Martin Stortz (Piano), Kurt Laurenz Theinert (visual Piano) u.a.
WERKE VON: George Crumb, Oliver S. Frick, Rodrigo Bussad (UA), Olaf Lervik, Joseph Michaels, Jonathan Bell (UA)
Konzeption: Céline Papion, Martin Stortz, Winfried Stürzl, Kurt Laurenz Theinert & Andreas Körner
Foto: Izabela Arsovska
Eine Initiative von S-K-A-M 
in Kooperation mit GALERIE AK2
Gefördert durch: Kulturamt Stuttgart, Innovationsfonds Kunst Baden-Württemberg, Stiftungen LBBW & Piano Fischer