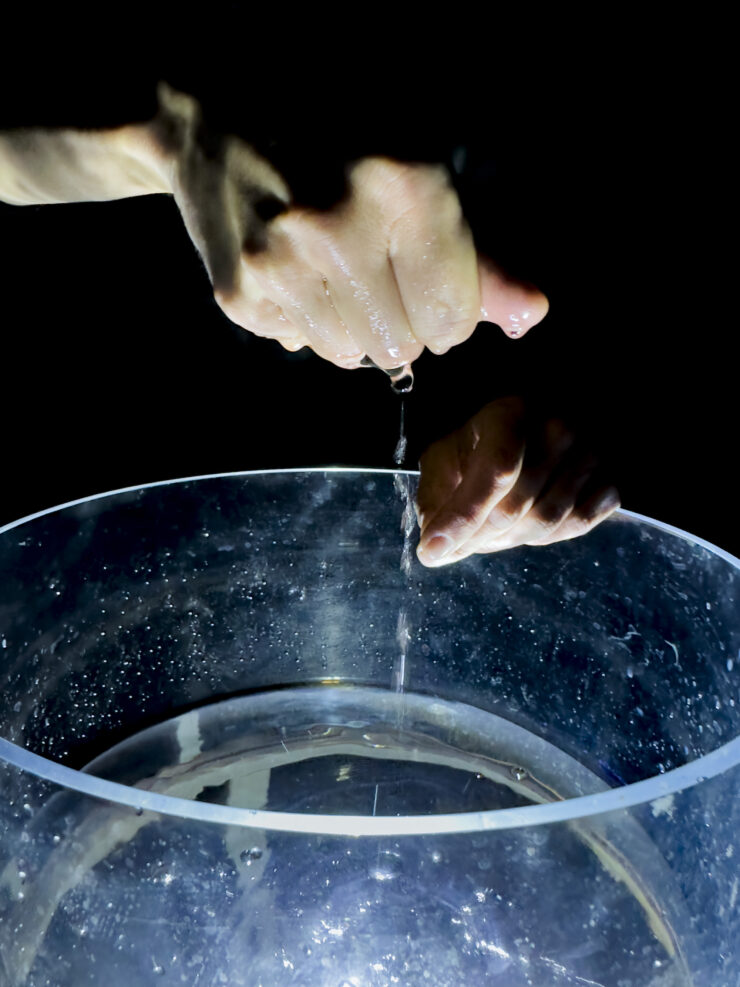 1, 2 and 3 September 20223
Three daily performances
Friday and Saturday: 19:30, 20:00 and 20:30
Sunday: 18:00, 18:30 and 19:00

Wasserspeicher / Hochbehälter
Daniel-Stocker-Weg 15a
70188 Stuttgart-Ost
Tickets available at: tickets.ftts-stuttgart.de
The whole INTERVENTIONS programme at: ftts-stuttgart.de
71% of the earth is covered by water. The world hidden underneath is sonically beautiful and diverse, but has been massively disturbed by human actions for decades. For the sound performance Water Memory by I-lly Cheng, I play an installation and let the element water speak. Sound, images and shadows tell of the relationship and intrusions of humankind into the oceans.
With the INTERVENTIONS 2023 programme series, the "Freie Tanz- und Theaterszene Stuttgart" (FTTS) invites ensembles and individual artists to explore the four halls of the historic water reservoir in Stuttgart East through sound, performances and installations. The piece Water Memory is part of this.
WITH I-lly Cheng [composition & water installation], Céline Papion [performance & artistic direction], Hudda Chukri [scenery, costume & artistic direction], Oliver Sascha Frick [sound direction & live-electronics], Adrian Schmidt
Important information!
The events take place in guided groups (site tour) and are not barrier-free. The age rating is 12 years and older. Sturdy shoes are strongly recommended.
INTERVENTIONEN 2023 is funded by Stadt Stuttgart, Baden-Württemberg Stiftung, Wüstenrot Stiftung, Berthold Leibinger Stiftung, Péter-Horváth-Stiftung, Ritter SPORT and Stuttgarter Kollektiv für aktuelle Musik (S-K-A-M e.V.). With the kind support of the Netze BW