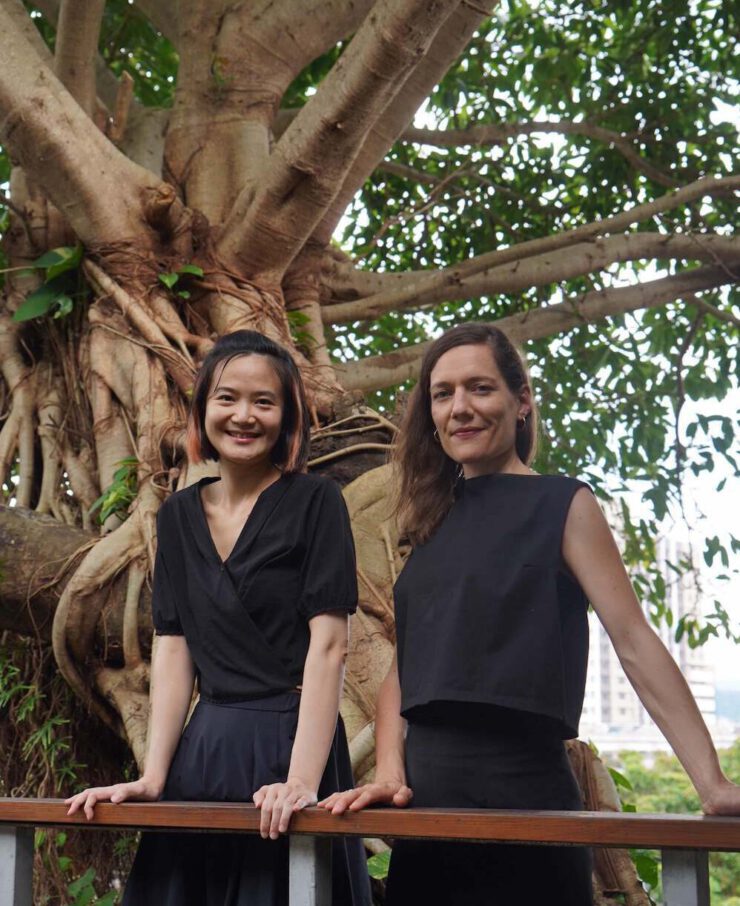 Saturday, 3 September – 18:30
Post of Treasure Hill Artist Village – Taipei
Tickets reservation on: artistvillage.org
+ Open Rehearsal and Artist Talk on Saturday, 27 August – 14:00 & 15:00
The very first thing I did in Treasure Hill was to get lost!
The village is really not huge, but the green interweaving of its alleys, small houses, gardens, roof terraces, trees and plazas make it a maze. After a few days observing and talking to people, I realised I could get lost in other kind of dimensions, as this maze has also developed in layers through time, perception and the interaction of people and nature. The village is indeed growing on a vertical way: an organic overlapping of various layers where stories, memories, traditions, rituals, daily life mix and transform into a joyful and fruitful compost!
After two years of creative exchange at a distance due to the pandemic, I invite the Taiwanese composer I-lly Cheng to join to explore Treasure Hill and add an ephemeral and musical layer to the composting process of the place. Together we present a Duo portrait-concert "Sounds of Maze", a metaphorical labyrinth through our musical dialogue as a pair and our encounter with the village of Treasure Hill.
This programme of four pieces takes us from cello to piano, electronics, a water installation and found objects. Three of the pieces are the result of our creative dialogue over the past two years, in anticipation of Céline's residency. The final one, "compos(T)e!", is a co-creation and premiere inspired by the overwhelming vegetation of Treasure Hill and the sounds it provides.
The first piece "Yours Mine" is a co-composition piece, a project that explores a process of cross-cultural collaboration/creative role between a composer and performers. During the pandemic period, I-lly and I worked on this project via digital platforms. Eventually I produced a video version of my performance. For "Sounds of Maze", I-lly decided to perform this piece by herself. This will be the last attempt of her project.
"The continuity of time: the existence of music ceases every moment and is every moment renewed." In "Ceasing Time", live electronics use freeze effects to extend the playing notes of the cello into stretchable layers. This piece resonates with the sense of time standstill and the layers of memories one feels when stopping at Treasure Hill.
I-lly has done research on water performing for years; coincidentally, I am developing a project "Sonic Ocean" focusing on the beauty of the sonic underwater world and the issue of anthropogenic noise pollution. We give a glimpse into the piece to be premiered in Germany in November 2022: "Water Memory".
For the final piece of the concert, "compos(T)e!", we gathered sounds, plants, organic materials and personal reflections and combined them with our respective instruments, the cello and the piano. "compos(T)e!" is an open work, its sound material will be defined at the time of the performance by chance using the Puah-pue ritual observed at the Treasure Hill Temple, dedicated to Guanyin "the one who perceives the sounds of the world".
Céline Papion, cello, water installation and found objects
I-lly Cheng, composition, piano and found objects
Programm:
Yours Mine (2016-2022), for a performer with any instrument, voice and flexible tape – composition & performance: I-lly Cheng
Ceasing time (2022ver), for cello and live electronics – composition: I-lly Cheng, performance: Céline Papion
Water Memory (preview), for a performer and a water installation – composition: I-lly Cheng, performance: Céline Papion
compos(T)e! (premiere), for cello, piano, found objects and electronics – composition & performance: I-lly Cheng & Céline Papion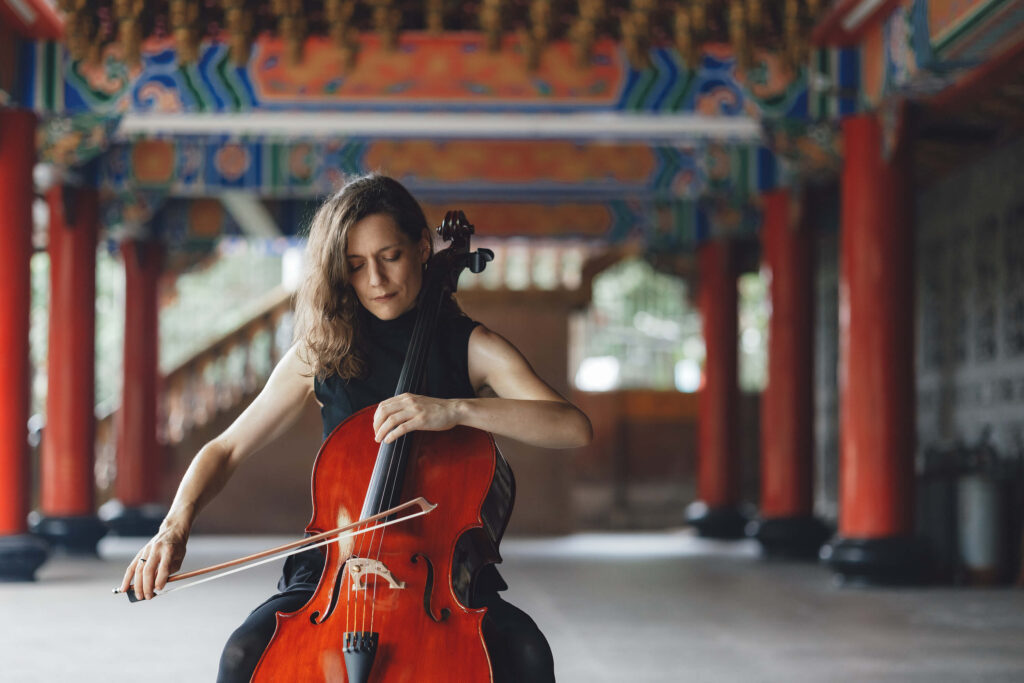 Funded by the Taipei Culture Foundation, the Goethe Institut and a scholarship of the "Beauftragten der Bundesregierung für Kultur und Medien im Rahmen von NEUSTART KULTUR".