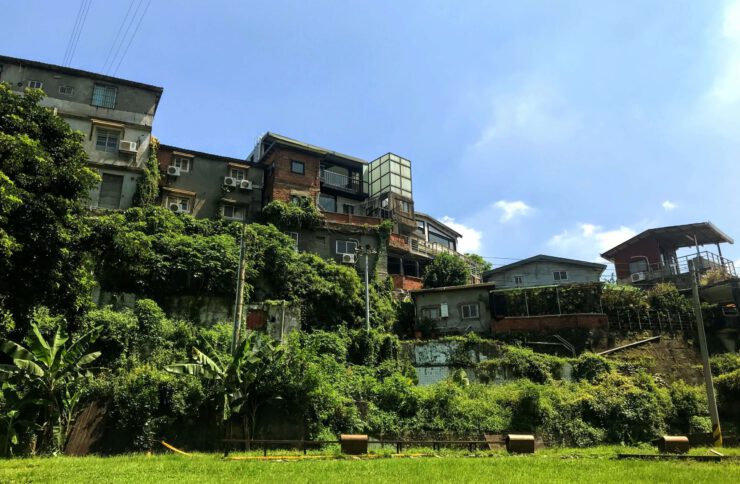 …yes I know, this post sounds like a déjà vu… and it is indeed, because I had announced this project in 2019! But then came a little problem of global scope called Covid-19! Complete closure of the island: everything cancelled.
And now finally, thanks to the perseverance and support of the Treasure Hill Artist Village team and the Goethe institute, as well as the relaxed anti-covid regulations, I am ready to fly to Taipei in a few days till September. I still can't realise it yet.
I am particularly excited to discover my studio in this very special neighbourhood and to finally meet the Taiwanese composer I-lly Cheng with whom I will be working on site.
Here is a glimpse into what we are planning together:
For many years, I have been developing my work as a cellist in close collaboration with composers from all over the world. This work in dialogue challenges the traditional separation of the roles of author and performer and allows me to develop a very personal musical, technical and performative language. On the other hand, I like to integrate certain dimensions other than sound into my work, such as physicality, spatiality and dramaturgy.
It is these two aspects that I wish to explore further during my artist residency at Treasure Hill Artist Village with Taiwanese composer I-lly Cheng. After two years of creative exchange, but purely digital due to the Covid pandemic, I am looking forward to resuming this working process, finally in person with I-lly and developing a piece based on this dialogue.
As an ecological sanctuary, an architectural model, a historical site but also a place of life and exchange, Treasure Hill will provide us with context, inspiration, a source of sound material and a playground. Our work in pairs will lead to a concert at the end of the residency and is funded by the Goethe Institut, the Taipei Culture Foundation and a scholarship of the "Beauftragten der Bundesregierung für Kultur und Medien im Rahmen von NEUSTART KULTUR".
=> I-lly Cheng Website
=> Treasure Hill Artist Village Webpost
=> Goethe Institut Webpost