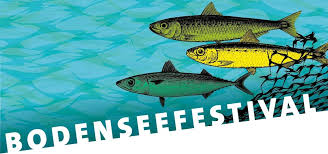 Aufgrund der aktuellen Corona-Situation wird die Veranstaltung abgesagt! // Due to the current Corona situation the event is cancelled!
Saturday, 02 May 2020 – 17:30
Friedrichshafen – Graf-Zeppelin-Haus
Entry: free, ticket required
Dr. Philipp Blom inaugural address
Céline Papion Violoncello
Brigitte Helbig Piano
The opening speech of this year's Bodensee Festival with the theme "Over Borders" will be held by the renowned historian, journalist and bestseller author Dr. Philipp Blom. He is an attentive chronicler of recent European past and present. His books combine historical research, philosophical exploration and occasionally fiction. In his book "What's at stake" (2017), for example, he turns increasingly to contemporary and future topics against the background of current upheavals such as global warming and digitalisation. In addition to his historical and literary works, he is also active as a journalist and makes films such as the multi-award-winning documentary series "The Tumbling Continent".
The opening event will be musically framed by two sponsorship prize winners for contemporary music of the International Bodenseekonferenz, Céline Papion (cellist) and Brigitte Helbig (pianist). They will perform works by Jérôme Combier, Joseph Michaels and Yiran Zhao.
The exhibition "BORDERLINE Frontiers of Peace" by Valerio Vincenzo can be seen in the foyer of the Hugo-Eckener Hall. For ten years, the photographer traveled across Europe to photographically stage what were once hard national borders, which are now fading more and more in people's minds as intra-European dividing lines.